[PoS Round-Up] Ethermint Released for Cosmos, Price Oracles Come to Tezos
PoS Round-Up is our focused biweekly report on the major news in and around the Proof of Stake ecosystem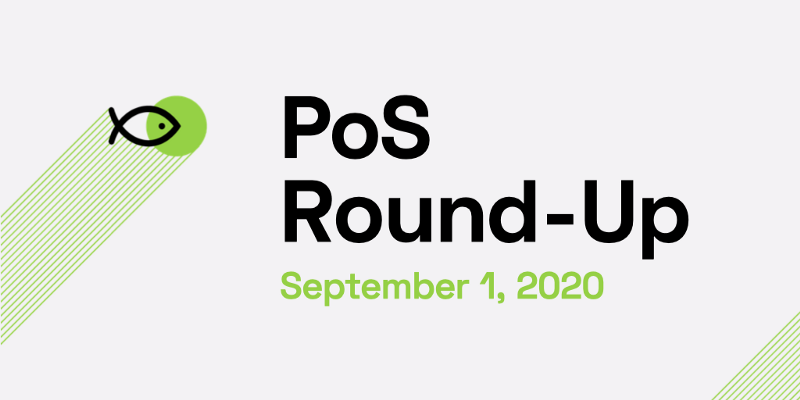 PoS Round-Up is our focused biweekly report on the major news in and around the Proof of Stake ecosystem
Ethereum
The latest addition to the "Weird DeFi" cohort is SushiSwap, whose SUSHI token has reached well over $1B in total value locked and a market capitalization of over $250M in just a few days. The project aims to capture liquidity from Uniswap by offering a governance token to draw liquidity providers to the platform. Some are calling the project's launch the beginning of a "liquidity war."
The Medalla ethereum 2.0 testnet is up and running again after being taken down by a bug earlier this month, with a participation rate of 76% as of August 26.
ConsenSys has acquired JP Morgan's Quorum enterprise blockchain project.
Cosmos
Ethermint v0.1.0 was released last week. Ethermint is a Tendermint-based Proof of Stake blockchain that is fully compatible and interoperable with Ethereum.
CosmWasm, which aims to bring multi-chain smart contracts to the Cosmos Network, has launched another testnet, GaiaFlex. Unlike the permissionless Coralnet testnet, GaiaFlex is permissioned, which means on-chain governance must approve the deployment of each smart contract.
Tezos
Price oracle Harbinger is now live on the Tezos mainnet. Because DeFi protocols rely on decentralized price oracles, the Harbinger project is a necessary tool for the development of a DeFi ecosystem built on Tezos.
NEAR Protocol
NEAR Protocol has published a detailed overview of its Rainbow Bridge project linking NEAR and ethereum. The bridge is already live between the Ropsten Ethereum testnet and the NEAR testnet.
Developers have been invited to test what the Rainbow Bridge can do in the Hack the Rainbow hackathon, a two-week event starting September 15.
Coda Protocol
Coda Protocol is gearing up to release Pickles, a toolkit for deploying private, scalable smart contracts to the Coda blockchain network. Unlike most zk-SNARKs, Pickles' zk-SNARK does not require a trusted set-up.
Solana
Decentralized exchange Project Serum launched on Monday. Because it's built on Solana, it's expected to be able to offer faster, cheaper trades. The project also features cross-chain trading support.
Algorand
Algorand has announced the launch of a suite of smart contract capabilities with lower fees and better scalability, aiming to draw DeFi and dapp developers away from Ethereum.
IRISnet
IRISnet's DeFi and interchain Testnet Bifrost is set to launch tomorrow, September 2. Bifrost introduces many new features, including an NFT module, oracle function, and RNG function. Bifrost will use the same version of the Cosmos SDK as Cosmos Stargate.
Polkadot
The 100x DOT redenomination took place on August 21, as scheduled. The event marks the first action taken as part of the network's decentralized governance.
SKALE
The SKALE Network launch, originally slated for August 17 but delayed due to a high amount of traffic on the ConsenSys CodeFi platform, has been postponed until September 3.
stakefish
We've released two more entries in our Ethereum ecosystem list series:
Community
Finance
We also published our latest blog post: Got ETH? Time to prepare for Ethereum 2.0. If you're a newcomer to Ethereum 2.0, feel free to start with our beginner's guide.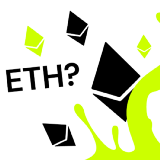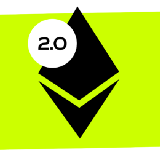 Our Strategy and Operations lead JK sat down with CoinMarketCap for a Cha-Cha-Chat about Tezos. Watch the replay:
---
Website: https://stake.fish
Telegram: https://t.me/stakefish
Twitter: https://twitter.com/stakefish
Instagram: https://www.instagram.com/stakedotfish
LinkedIn: https://b.fish/linkedin