Ethereum's Berlin hard fork is live
PoS Round-Up is our focused biweekly report on the major news in and around the Proof of Stake ecosystem.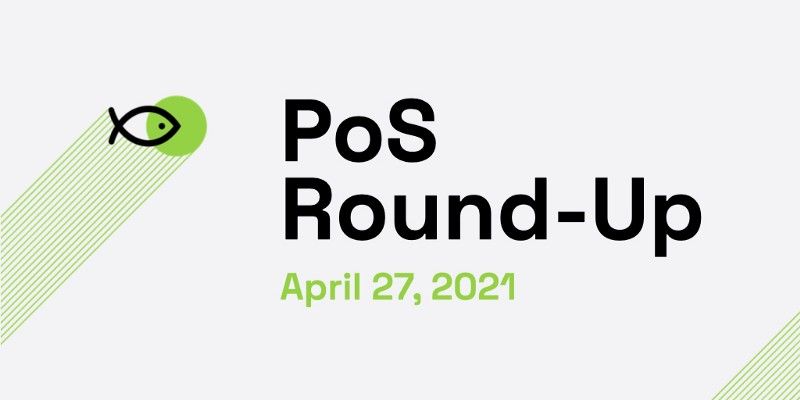 PoS Round-Up is our focused biweekly report on the major news in and around the Proof of Stake ecosystem.
Ethereum
The Berlin hard fork took place on Thursday, April 15, with improvements targeting gas prices and allowing for new kinds of transactions.
The OpenEthereum client experienced a consensus issue after the fork, but a solution was quickly made available by the team.
More recently, Prysm nodes were temporarily unable to produce blocks, leading to small losses for some individual validators before Prysmatic was able to release a hotfix.
Tezos
Prominent gaming company Ubisoft has announced plans to become a baker on the Tezos network.
Celo
Echoing Tesla's high-profile purchase of bitcoin, Deutsche Telekom has added an undisclosed number of Celo tokens to its balance sheet.
Centrifuge
A real-world loan backed by DAI has been extended via MakerDAO and Centrifuge Tinlake.
IRISnet
We submitted an IRISnet proposal to establish governance parameter updates to streamline participation and tracking.
Cosmos
Decentralized cloud project Akash Network has enabled IBC transfers and connected to the Cosmos Hub.
stakefish
We held a live AMA with smart contract platform Agoric's Product Lead Rowland Graus.
We caught up with our Cosmos grant.fish grantees, Chainapsis, the creators of Keplr wallet, and Confio, the team behind CosmWasm.
We rolled out support for CasperLabs Official's scalable, enterprise-focused blockchain.
We also announced support for decentralized VPN service Sentinel in the Cosmos ecosystem.
Our Front-end Engineer Yuliya Grebenshchikova wrote an article explaining how she handles styling for right-to-left and vertically written languages for the stakefish website, which currently supports 16 languages.
---
About stakefish
stakefish is the leading validator for Proof of Stake blockchains. With support for 10+ networks, our mission is to secure and contribute to this exciting new ecosystem while enabling our users to stake with confidence. Because our nodes and our team are globally distributed, we are able to maintain 24-hour coverage.
Website: https://stake.fish
Telegram: https://t.me/stakefish
Twitter: https://twitter.com/stakefish
Instagram: https://www.instagram.com/stakedotfish
LinkedIn: https://www.linkedin.com/company/stakefish/