Staking
grant.fish Update: Confio
Since our last interview, Confio has been hard at work building out CosmWasm and engaging in developer evangelism.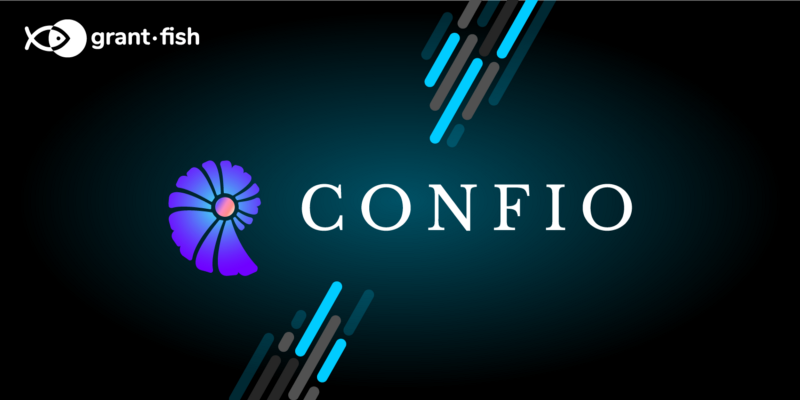 Last summer, we published interviews with the two grantees in our grant.fish program. If you're not familiar, grant.fish is our vehicle for funding public goods that stand to benefit the entire Cosmos ecosystem and may be challenging to find funding for via traditional, for-profit avenues. We set aside some of the revenue we receive from running our Cosmos staking service for this purpose.
Confio is the team behind CosmWasm, which enables the development of cross-chain smart contracts for the Cosmos ecosystem. Read our first interview with the Confio team here.
We caught up with the team once again to revisit some of the questions from our first interview and see what kind of progress they've made since then (in short: a lot!).
Have you been able to achieve some of the goals you mentioned in our first interview? Have any new goals arisen?
Yes, we have achieved some of those goals. We have made users' and developers' lives easier by making our platform easy to use while maintaining security and testability.
Since the interview in June 2020:
We built a top-tier smart contract platform for Cosmos-SDK chains, now live on both Terra and Secret Network and providing a lot of value in Cosmos-native DeFi.
CosmJS is now an official Cosmos project supported by the ICF and is the reference JS library for everyone using Stargate.
We built out a powerful set of "cosmwasm-plus" contracts under the Apache license, as well as a larger series of workshops and tutorials on using them.
We launched several testnets.
We collaborated on IBC.
We implemented the first multi-chain, IBC-enabled smart contracts.
We developed a Relayer written in TypeScript for using IBC to transfer tokens and information between different chains.
CosmWasm is also now proven and battle tested, powering Terra DeFi products Anchor, Mirror Protocol, and TerraSwap.
Have you seen any of the projects you envisioned in our first interview begin to appear?
As the CosmWasm code has stabilized, we have seen many projects integrate CosmWasm and CosmJS.
Basically, all the Cosmos-SDK-based blockchains that want to use inter-chain smart contract functionalities — whether based on AI, dev-friendly toolkits, carbon credits, DeFi, exchanges, social networks, services for enterprises, or anything else — are integrating CosmWasm.
Projects using or planning to use CosmWasm;
Plus, there were some great projects submitted to HackAtom V (5 out of the 12 winners used CosmWasm) and HackAtom RU, and we hope to see these projects evolve to the product/business level.
Were you able to achieve what you planned with the first grant?
Yes! Thanks to the grants from grant.fish, we were able to accomplish developer evangelism activities.
For the past months, we focused on creating video learning content and articles rather than written tutorials. We will be switching our focus to providing written tutorials and API documentation.
We:
Hosted 11 online developer workshops
Co-hosted several Cosmos Code and HackAtom workshops
Gained more than 200 dev leads, mostly through workshops
Hosted 24 community calls
Shared tech updates bi-weekly in 2020, monthly in 2021
Created documentation, blog posts, and newsletters about CosmWasm for developers
Built powerful dapps using CosmWasm that have been forked and used by many projects, along with tutorials and videos
Built out "DAO"-like contracts with powerful voting options
Our grant made it possible for us to host Riddlethon I, our first hackathon event for junior-level blockchain developers, which we successfully ran in collaboration with four other projects: IRISnet, Regen network, Secret Network, and Terra. We appreciate your contribution to expanding the CosmWasm family!
What are your plans now?
We intend to continue working on public goods infrastructure for the Cosmos ecosystem.
Upcoming CosmWasm/wasmd 1.0 release
We are now running a survey of projects integrating CosmWasm to learn how to provide better support. If anyone reading this is affiliated with a project that is integrating CosmWasm, please fill out this form and we will contact you. We will also be creating a private channel on the CosmWasm discord to communicate with projects.
CosmWasm Oysternet testnet release
This will be a reliable place for devs to try out their contracts with free gas, the latest features, and good IBC connectivity. We also aim to coordinate bug bounties and similar endeavors to increase security and dev engagement with the platform.
Continuing dev evangelism
This includes workshops, more documentation, follow-up dev events like Riddlethon, hackathons and educational events giving out collectible digital certificates, and support for third-party developers integrating CosmWasm in their projects
Bringing our ts-relayer to production quality to provide stable and robust IBC connections
---
About stakefish
stakefish is the leading validator for Proof of Stake blockchains. With support for 10+ networks, our mission is to secure and contribute to this exciting new ecosystem while enabling our users to stake with confidence. Because our nodes and our team are globally distributed, we are able to maintain 24-hour coverage.
Website: https://stake.fish
Telegram: https://t.me/stakefish
Twitter: https://twitter.com/stakefish
Instagram: https://www.instagram.com/stakedotfish
LinkedIn: https://www.linkedin.com/company/stakefish/