Cosmos Stargate upgrade two days away 🚀
PoS Round-Up is our focused biweekly report on the major news in and around the Proof of Stake ecosystem.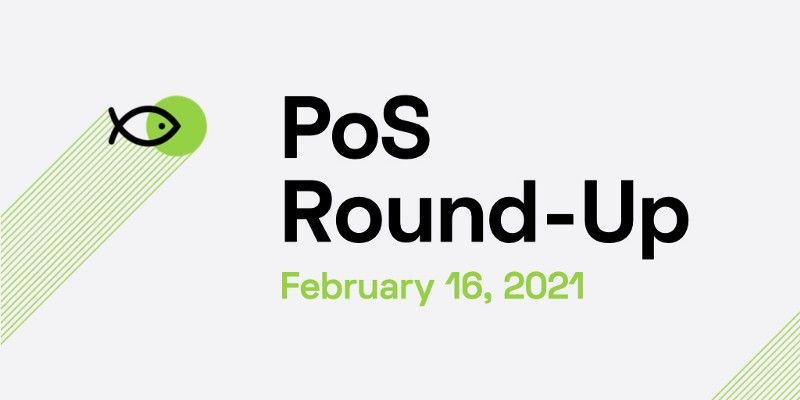 PoS Round-Up is our focused biweekly report on the major news in and around the Proof of Stake ecosystem.
Ethereum
For the most part, "All remains quiet on the Beacon Chain front." The exception was the slashing of 75 Staked validators, followed by 17 more two days later. Staked pointed to "[chasing] technical performance over double-signing robustness" as the cause in their post-mortem.
Advocates of EIP-1559 are rallying behind the proposal, which aims to address several recurring issues with the network, including congestion.
Cosmos
If everything goes according to plan, the Stargate upgrade will hit the Cosmos Hub in just two days on February 18!
Tezos
Over the weekend, Tezos underwent a major upgrade: Edo. Two of the main additions are Sapling, a protocol enabling privacy-preserving transactions; and Tickets, which provide composable permissions to enable secure smart contract interactions.
Celo
cLabs, the team behind Celo, has announced the launch of Valora, a mobile peer-to-peer payments app.
Polygon (formerly Matic Network)
Matic Network has rebranded to "Polygon — Ethereum's Internet of Blockchains" and updated its mission statement, describing itself as "the first well-structured, easy-to-use platform for Ethereum scaling and infrastructure development."
stakefish
For the past week and a half, we've been busy as a sponsor of ETHDenver. The event was a hit, and we had a lot of fun at our booth in the Virtual Castle!
Three of our team members⁠ — Protocol Specialist Daniel Hwang, Head of Strategy & Operations JK, and Founder Chun Wang⁠ — gave talks during the event.
We published a blog post about decentralized staking pool Lido Finance and our relationship with the project.
Last week, we hosted Brian O'Hagan, Growth Lead at NFT-based fantasy football game Sorare, for a live AMA! A full recording is available in case you missed it (skip to 2:40).
Every Monday and Thursday, we're posting #Eth2FAQs to help you build your knowledge of the space.
We're hiring! Our decentralized team is located all around the world. Join us!
---
About stakefish
stakefish is the leading validator for Proof of Stake blockchains. With support for 10+ networks, our mission is to secure and contribute to this exciting new ecosystem while enabling our users to stake with confidence. Because our nodes and our team are globally distributed, we are able to maintain 24-hour coverage.
Website: https://stake.fish
Telegram: https://t.me/stakefish
Twitter: https://twitter.com/stakefish
Instagram: https://www.instagram.com/stakedotfish
LinkedIn: https://www.linkedin.com/company/stakefish/