In It to Win It: The Celebrities Embracing The Metaverse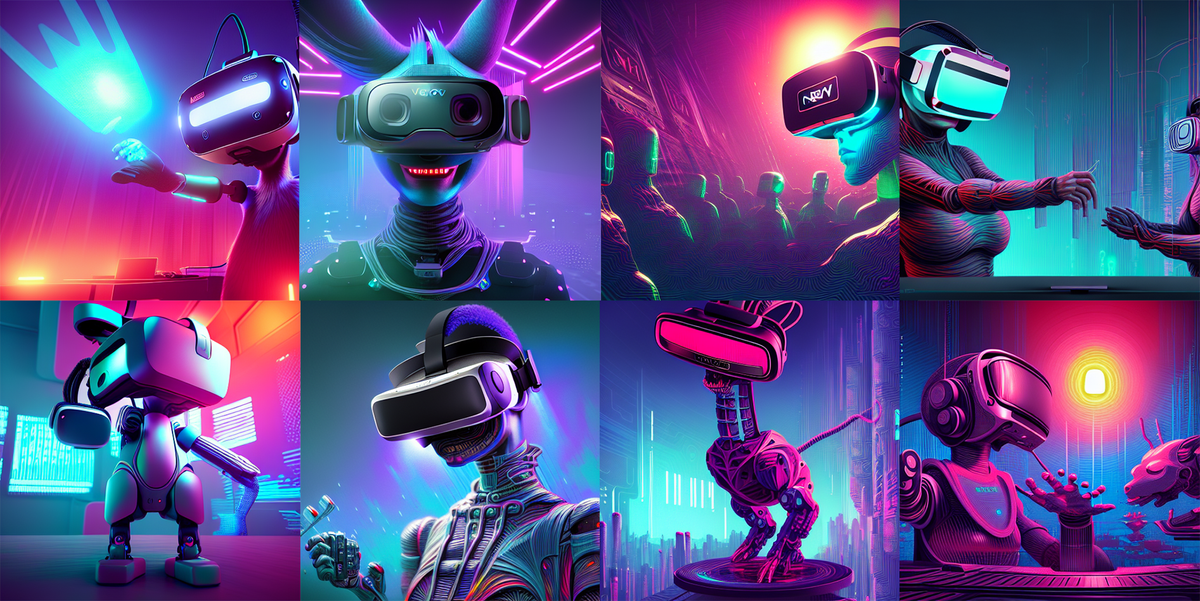 The metaverse and famous people go together like tar and feathers. Numerous celebrities from Hollywood and beyond have used Twitter to discuss their preferred metaverse platform, their extensive NFT collection, or their preferred cryptocurrency. Most normies have, however, had a mixed reaction to this metaverse celebrity onslaught. Certain projects have been praised, others have been viewed as odd or outright deceptive.
The Sandbox has worked with well-known brands and celebrities from all corners of the music and entertainment business - this includes Playboy, Tony Hawk, Snoop Dogg, and others. This has greatly diversified the The Sandbox metaverse and given just about anyone a reason to participate.
"The Sandbox benefits from major partners who inspire their fans to join the metaverse and become not only players but also active contributors in this new Web3, UGC-centric environment. It's a win-win scenario for both of us," Arnaud Kamphuis, PR manager of The Sandbox
So it's safe to say that we have inquiries. How can we account for the attraction of celebrities in the metaverse? How will this affect its future? And what about celebrity-backed NFT collections—how should we even feel about them?
Which Celebs Are Going All In?
More than 200 brands and personalities are building their metaverse presences in The Sandbox, one of the most popular metaverses available. The celebrity M list is growing day by day and it might be easier to ask, who is not throwing their hat into the ring?
Ozzy Osbourne, Lindsay Lohan, and Johnny Depp all debuted their own NFT lines. On Twitter, Gwyneth Paltrow, Eva Longoria, and Eminem all have NFT profile images. And… Does anyone in Hollywood still not belong to the Bored Ape Yacht Club?
Snoop DOGG (Snoopverse)
The biggest one has to be the OG DOGG who launched himself into The Sandbox in late 2021. The star has rebuilt his private mansion to host parties and present his impressive NFT collection The Doggies, which launched in April 2022 alongside the music video for "House I Built" from his upcoming album "B.O.D.R.

"The 'House I Built' track draws a parallel between how I've constructed my life and career and how I'm building out my Snoopverse virtual world in The Sandbox. Whether in the metaverse or the universe, it's about keeping it real, being yourself, and making the most of every opportunity,"
Snoop Dogg partnered with The Sandbox on several fronts and is the subject of a massive land purchase located near his mansion in the virtual world.
One of several celebrities who own a Bored Ape Yacht Club NFT, Snoop Dogg was recently announced as one of the investors in Bored Ape parent company Yuga Labs in a funding round valuing the company at $4 billion.
Gordan Ramsey (Hell's Kitchen)
Foul-mouthed celebrity gastronaut gobshite, Gordon Ramsay, has launched a virtual voyage into the metaverse space, bringing an expletive laden Hell's Kitchen experience into the wonderful world of The Sandbox.

The first experiences in The Sandbox with a culinary focus will be found in the Hell's Kitchen game, which will be presented on ITV's LAND. Additionally, it will have digital items with a Hell's Kitchen theme, such limited-edition Gordon Ramsay avatars.
With features and interactive components created with Ramsey's involvement, the amazing new venue will take center stage in ITV's LAND in The Sandbox. As a result, inside its culinary limits, players can create dishes, gather recipes, and engage in gastronomy-based challenges. Building a large stadium will allow fans to win magnificent Hell's Kitchen rewards and advance to the prestigious position of "Head Chef."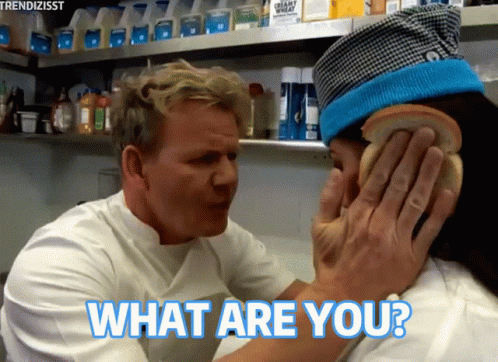 Steve Aoki (NFT Avatar Collection)
Everyone's fav Jesus-esque looking jettsetting disk Jockey Steve Aoki has been inaugurated into The Sandbox through the launch of an NFT Avatar collection.
The collection consists of 3,333 distinctive, randomly generated NFT avatars based on the legendary DJ and his wide range of eccentric traits. With the upcoming Alpha Season 3, each will undoubtedly be a playable character in The Sandbox. Players will be able to access special features through this and have the opportunity to earn $SAND.
Players taking part in Sandbox Alpha Season 3 seem to enjoy Steve Aoki's Sandbox experience. On the 4th September, Aoki invited players to his Playhouse and teased the variety of experiences they will have there.

The Playhouse was bought by Aoki in December 2021. The plot was a part of the second wave of the Snoopverse, Snoop Dogg's renowned "Snoop Dogg Mansion" expansion.
Those who are fortunate enough to have adjacent parcels of property can take part in events like concerts and one-on-one encounters with the DJ while also boasting to their friends about owning a prestigious piece of virtual real estate in The Sandbox. In addition, the plots are next to Supducks, an NFT initiative that includes 10,000 colorful ducks.
Steve Aoki's Sandbox experience is just one of over 90 experiences available as part of the new Alpha Season 3 release which has proven to be a success so far.
Paris Hilton (Paris World)
Paris Hilton, well-known socialite turned cryptocurrency advocate and tester of all things night visiony, has teamed up with The Sandbox to create a Malibu mansion-inspired party location in the metaverse.
Through this powerful collaboration, Paris will unveil a magnificent new location to host a wide range of wonderful events, from rooftop pool parties to glam ceremonies and a world of glittering shindigs, all of which culminate in a high-profile arena in which to mix with the tenacious celebrity. She will undoubtedly show off some of her well-known DJing skills in this space as well.
Paris Hilton, one of today's most well-known entrepreneurs and global influencers, is a pioneer in the fields of television, podcasting, and NFTs She is a longstanding supporter of cryptocurrencies, a fan of digital art, an enthusiastic NFT collector, and a metaverse icon in the Web3 community.

Her multi-billion dollar integrated media and production firm, 11:11 Media, specializes in TV (Slivington Manor Entertainment), podcasts (London Audio), digital (11:11 Digital), licensing, NFTs, music, impact, and other areas.
"I am beyond excited to expand Paris World further into the metaverse. In collaboration with my amazing partner The Sandbox, my team is dedicated to building an incredible real-life experience for my fans," said Paris Hilton.
Paris has experience playing in the NFT world. She enjoys widespread recognition among the exclusive JennyDAO community and to cap it all off, a recent drop that she collaborated on with artist Blake Kathryn sold for more than $1 million.
With the addition of Paris Hilton to its roster of notable figures, The Sandbox has discovered a real star draw who has her own suggestions for how to develop the platform.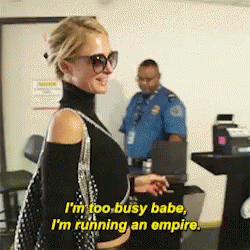 So Should I Sell my Nana and Invest Before it is too Late? Every Celeb Says I Should!
The metaverse is a popular topic among celebrities; it is chic, contemporary, and even futuristic. Celebrities get notoriety by appearing to be "into the metaverse," while the metaverse gains notoriety from the celebrities who climb within.
It's understandable why a metaverse business would want to work with famous people. It certainly gets people's attention when a wealthy celebrity who doesn't need the money like Matt Damon compares cryptocurrency investors to astronauts.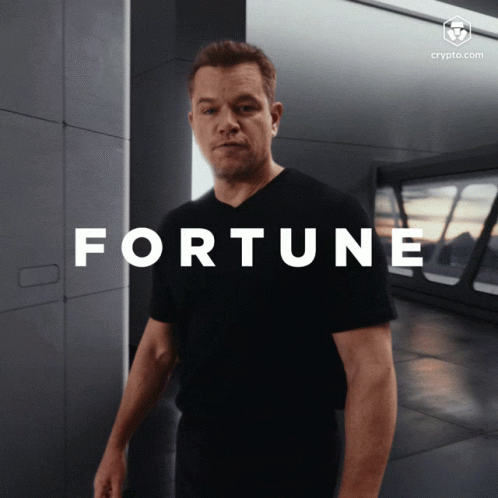 While celebrity involvement can lead to the development of new forms of entertainment in the metaverse, it can be troublesome when it is followed by financial advice.
While the Matt Damon case may not be representative of all cryptocurrency investments, it does serve as a warning that people should be weary of celebrities endorsing metaverse platforms, cryptocurrencies, and NFT collections. The same holds true for famous people who eagerly support ventures that go south a few months later. And just remember #fishfam, the interwebs never forgets.
Whatever you do, stay safe out there and DYOR.
Introducing the stakefish world!
The stakefish world consists of seven chapters, each of which are unique and distinct from one another.
Each chapter takes place in a special experience with its own design, land structure, environment, characters, and gameplay.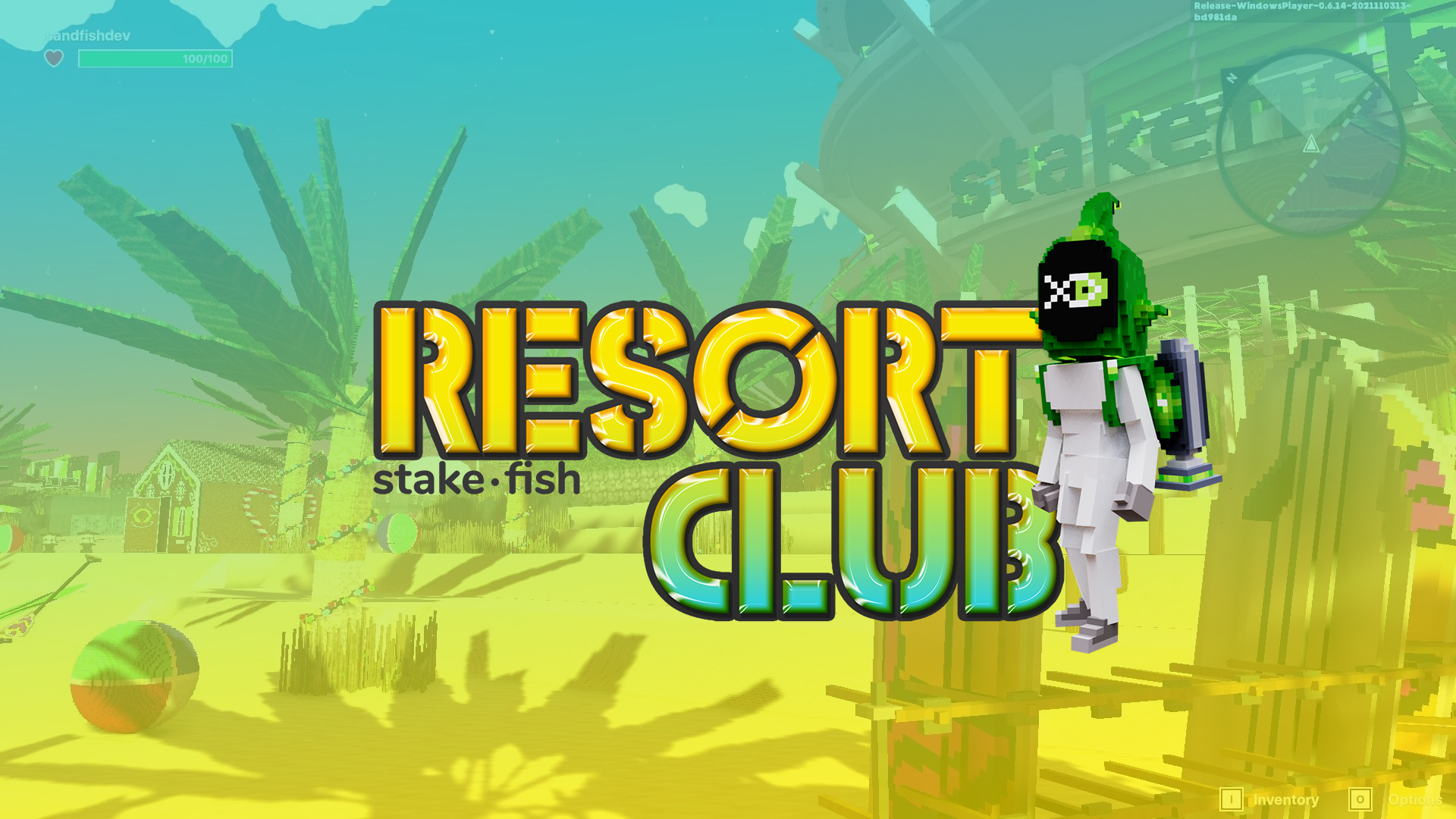 The seven chapters are connected through narrative gameplay that are designed to keep the player engaged throughout the game.
The player travels from past to future, seeing humanity's evolution as a result of blockchain technology while they face different challenges and adversaries.
The stakefish world is the only creator that has designed seven chapters connected through one story: decentralization.
stakefish has launched three chapters: Beach Hub, Atlantis Hub, and Volcanic Valley and are preparing to launch 3 more experiences with amazing gameplay and quests.