Staking
stakefish completes SOC 2 Type II certification for Non-Custodial Blockchain Staking Services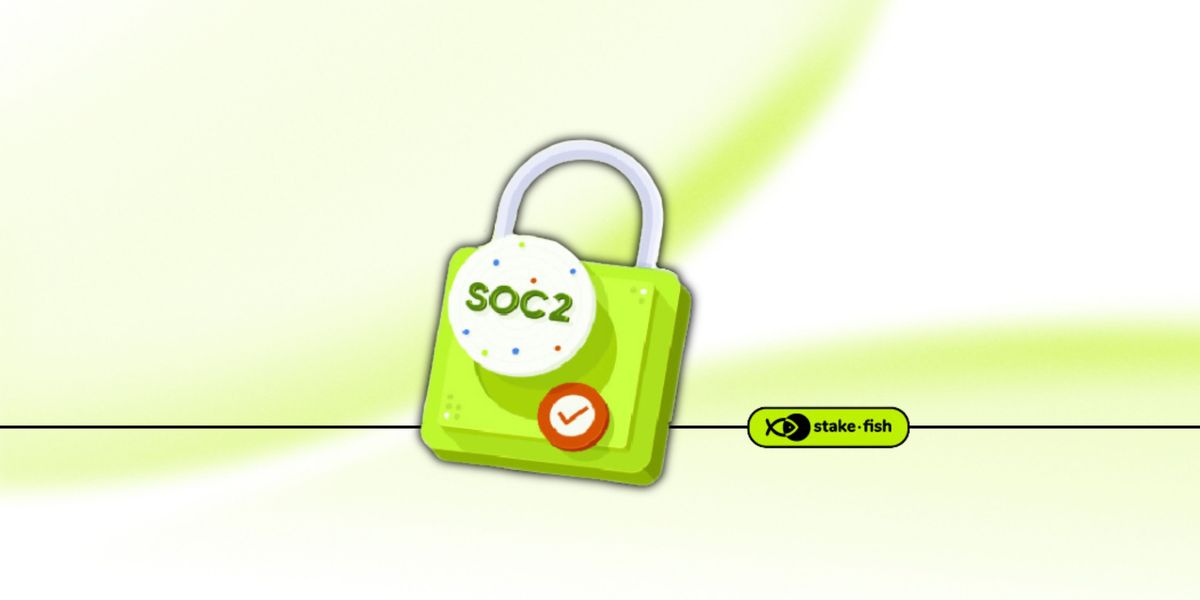 At stakefish, we take the non-custodial, web2 security, and compliance of our clients' data seriously. That's why we are thrilled to announce that we have successfully completed SOC 2 Type II examinations, further demonstrating our commitment to maintaining the highest standards of security and compliance in the blockchain industry.
The SOC 2 Type II examination emphasized trust services criteria related to Security, Availability, and Confidentiality. This comprehensive assessment scrutinized stakefish's controls, including those associated with cloud hosting and managed services utilized as a sub-service organization.
This accomplishment highlights our unwavering commitment to upholding the most stringent processes, systems, and collaboration to prevent security breaches and address potential threats to our Non-Custodial Blockchain Staking Services.
As a leading validator for proof-of-stake blockchain networks, we recognize the importance of maintaining the highest security and compliance standards. Completing SOC 2 Type II examinations is just one of the many steps we are taking to ensure that our clients' data are being managed and secured in a responsible and trustworthy manner.
It is rare for digital assets service providers to complete SOC 2 examinations, not only because of the painstaking diligence required but also because of the time commitment these examinations necessitate. Nonetheless, we chose to pursue this endeavor for the benefit of our clients. Additionally, we will perform regular SOC examinations to maintain the same level of rigorous security and oversight standards that have established us as a leader in the blockchain industry.
We would like to thank our clients and partners for their trust and support. By incorporating SOC 2 best practices into our daily operations, stakefish remains committed to enhancing the security and reliability of our staking services, solidifying our reputation as a trusted provider in the blockchain industry.
---
For updates and special announcements, follow our Twitter (@stakefish 🐠) and join our community on Telegram.
About stakefish
stakefish is the leading validator for Proof of Stake blockchains. With support for 20+ networks, our mission is to secure and contribute to this exciting new ecosystem while enabling our users to stake confidently.
Visit our website 🐠 | Telegram | Twitter  | Instagram | YouTube | LinkedIn | Reddit