Staking
stakefish announces support for Protocol Staking on Sui Network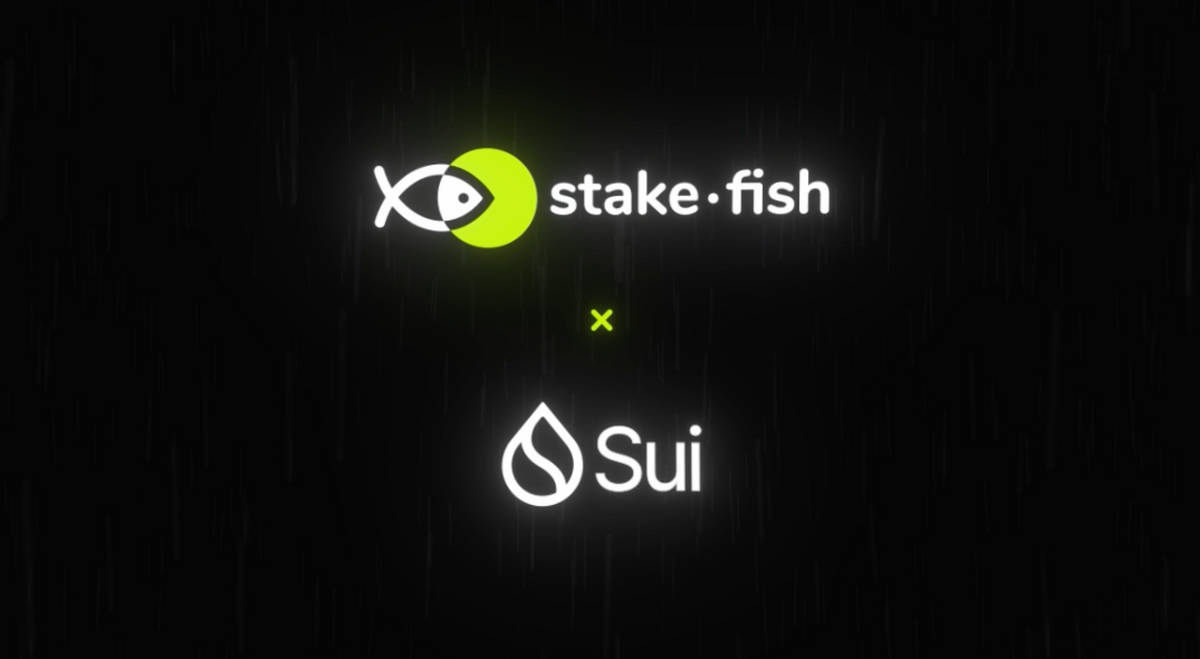 stakefish is excited to announce its support for Protocol Staking on Sui. Following a comprehensive Testnet composed of three phases, Mysten Labs declared that Sui officially launched on 2023-05-03.
What is Sui?
Sui is an unrestricted Layer 1 blockchain designed to empower creators and developers to construct experiences tailored for the next billion Web3 users. With exceptional horizontal scalability, Sui accommodates a vast array of application development, delivering unmatched speed at a minimal cost.
What sets it apart?
Primarily, Sui offers a versatile platform featuring high throughput, a robust on-chain asset ecosystem, and an intuitive Web3 interface. It is engineered with a user-centric approach to the blockchain experience. Furthermore, Sui achieves scalability and reduced latency by forgoing consensus in basic use cases such as payment transactions and asset transfers. By removing the necessity for total agreement on a fully ordered list of transactions, Sui resolves a common issue in today's blockchains.
Key Protocol Features
SUI, the network's native token, is utilized for transaction fees, protocol staking, governance, and more.
The maximum supply of SUI is limited to 10 billion, with a substantial portion of the total supply being liquid at launch.
Sui facilitates swift on-chain trading to support DeFi applications.
It offers numerous real-world applications, such as tokenizing asset ownership ranging from land deeds to medical records.
The Sui blockchain employs a Delegated Proof-of-Stake (DPoS) mechanism, enabling SUI token holders to delegate their tokens and earn staking rewards.
Rewards are automatically distributed at each epoch's conclusion (24 hours) and originate from transaction fees, also known as gas fees.
How to stake SUI
Download the Sui Wallet extension and create a new wallet.
After you create a new wallet navigate to Validators section on the Sui explorer and find stakefish. Alternatively, go directly to the stakefish validator detail page and start staking.
Select "Stake SUI" and delegate your SUI to our validator. Your coins have been successfully staked!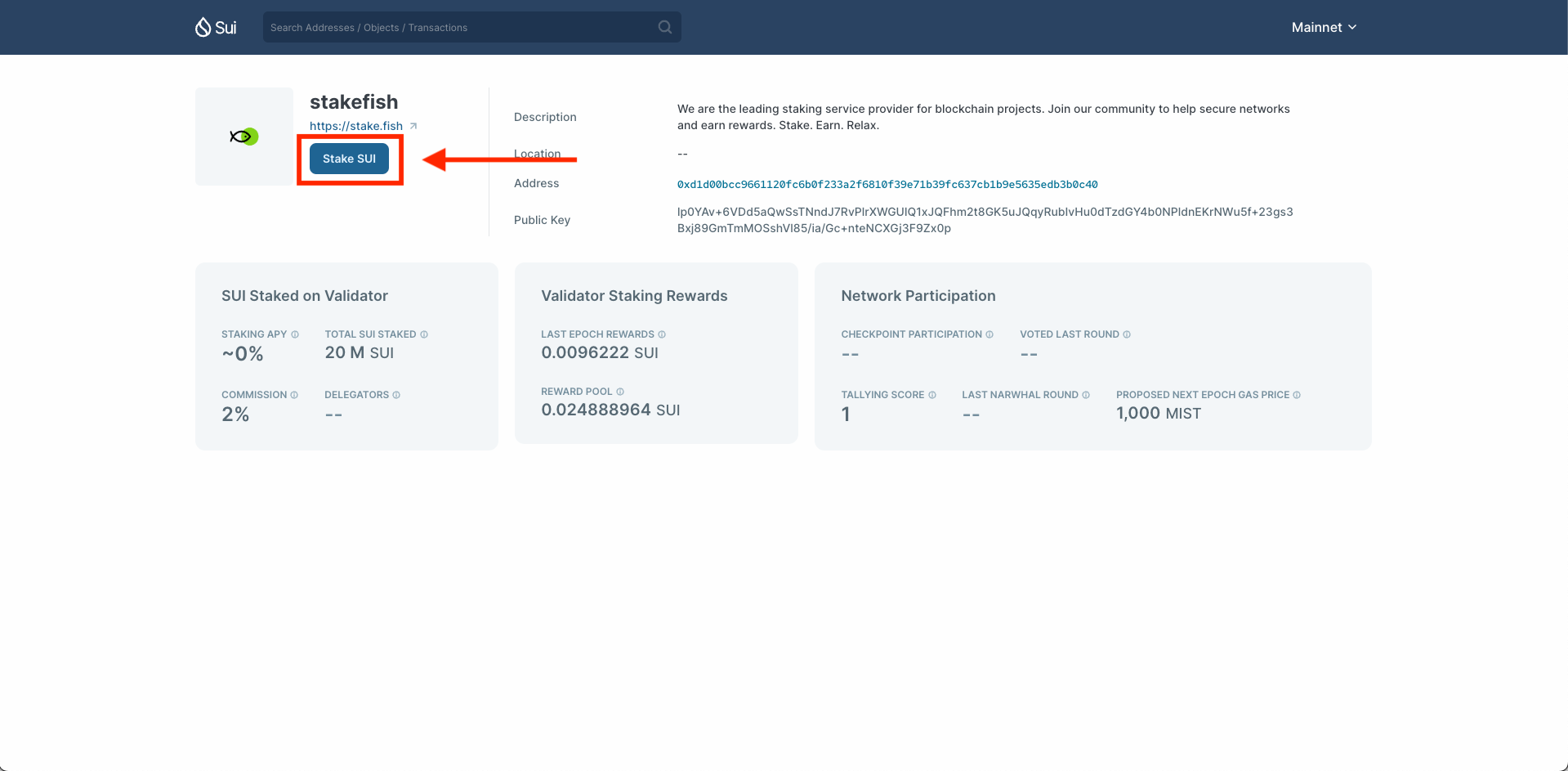 Our Validator Node: 0xd1d00bcc9661120fc6b0f233a2f6810f39e71b39fc637cb1b9e5635edb3b0c40
If you'd like to learn more about the network or how to stake SUI, feel free to contact us. We're eager to answer any questions you may have.
---
For updates and special announcements, follow our Twitter (@stakefish 🐠) and join our community on Telegram.
About stakefish
stakefish is the leading validator for Proof of Stake blockchains. With support for 20+ networks, our mission is to secure and contribute to this exciting new ecosystem while enabling our users to stake confidently.
Visit our website 🐠 | Telegram | Twitter  | Instagram | YouTube | LinkedIn | Reddit