[PoS Round-Up] Vitalik rolls out rollup plan, Major releases for Oasis and SKALE
A focused biweekly report on the major news in and around the Proof of Stake ecosystem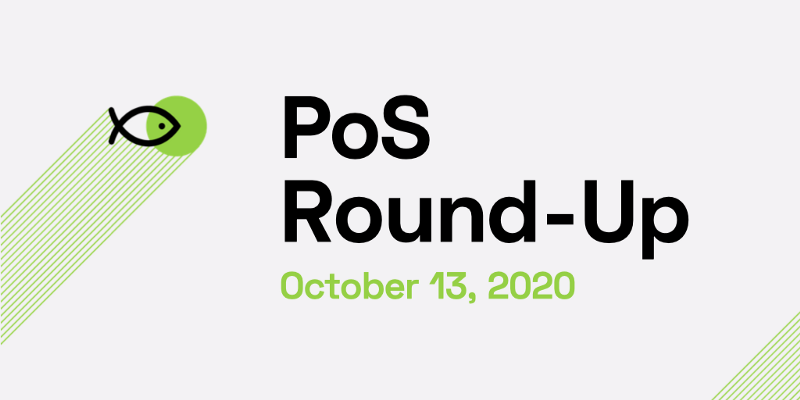 Ethereum
Vitalik on Scaling
Ethereum founder Vitalik Buterin posted "A rollup-centric ethereum roadmap" on the Ethereum Magicians forum outlining the role of optimistic roll-ups in scaling the network. He also summarized some of his conclusions on Twitter:
Zinken Testnet
Finality issues and hiccups in the launch process of the three-day Spadina "dress rehearsal" testnet have led to the launch of Zinken, another testnet whose "primary goal…is to practice the genesis process." Zinken launched successfully yesterday, paving the way for Ethereum 2.0.
Bits & Pieces
SKALE
On October 1, Phase 2 of the SKALE mainnet launched with more than $80M in total value locked. Phase 2 aims to "ease traffic and lower transaction costs on the Ethereum blockchain."
Oasis
Mainnet Beta for Oasis Labs' Oasis Network went live on October 1. The privacy- and scalability-focused blockchain project is "fully backwards compatible with Ethereum" and is home to a growing ecosystem.
Cosmos
In a huge milestone for the Cosmos ecosystem, Inter-Blockchain Communication (IBC) is 100% complete!
This brings the upcoming Stargate upgrade very close to completion.
Tezos
camlCase's Dexter decentralized exchange is live! Tezos tokens tzBTC and USDtz are currently supported for trading, and StakerDAO's BLND token is expected to be added in the coming months. You can start trading here.
NuCypher
Privacy-focused NuCypher's WorkLock token distribution program has wrapped up. Two thousand prospective node operators have staked more than $125M in ether.
The NuCypher mainnet is set to launch tomorrow, October 15.
Solana
The Solana team has released Wormhole, a Solana-Ethereum bridge.
"Wormhole allows existing projects, platforms, and communities to move tokenized assets seamlessly across blockchains to benefit from Solana's high speed and low cost."
Mina Protocol (formerly Coda Protocol)
As a result of trademark disputes, Coda Protocol has relaunched as Mina Protocol.
stakefish
With so much going on with Ethereum 2.0, it can be hard to keep up.
Sign up for our upcoming eth2 newsletter to stay up to date!
We released the second video in our animated Ethereum 2.0 explainer series.
We're sponsoring the Liquidity2020 virtual conference (October 16–20). Tickets are free! Join JK, our head of strategy and operations, for a talk on the convergence of Ethereum 2.0 staking and DeFi on October 18.
We published "Staking 101" to help newcomers build up a foundational understanding of the Proof of Stake ecosystem.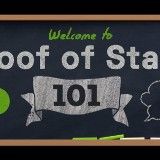 At the beginning of the month, we celebrated mid-autumn! 🌕
---
Website: https://stake.fish
Telegram: https://t.me/stakefish
Twitter: https://twitter.com/stakefish
Instagram: https://www.instagram.com/stakedotfish
LinkedIn: https://www.linkedin.com/company/stakefish/