[PoS Round-Up] USDT launches on Solana, SushiSwap saga continues
Ethereum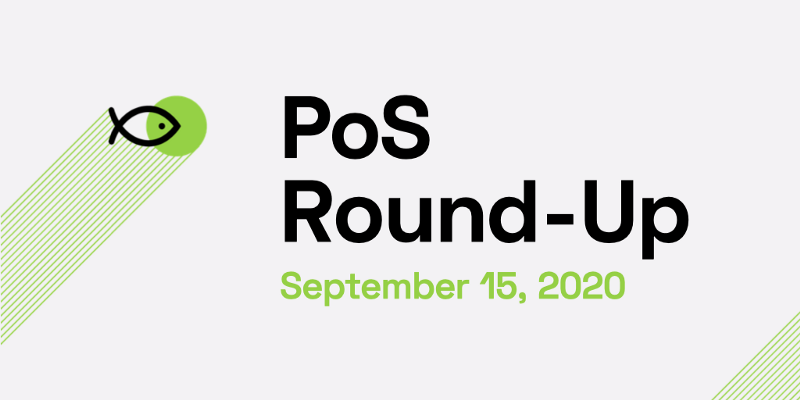 Ethereum
One of the biggest recent Ethereum DeFi stories is the SushiSwap saga. The story so far:
Bits & Pieces
Led by projects like SushiSwap, the DeFi frenzy led to transaction fees hitting a new all-time high this month, with miners raking in $17 million in a single day.
"If all goes well, November is still looking good for a[n ethereum 2.0] launch from our perspective." — Raul Jordan in a recent blog post from Ethereum 2.0 client developer Prysmatic Labs.
Spadina, a "shortlived dress rehearsal" testnet, will run in parallel to Medalla later this month.
Sign up for our upcoming Ethereum newsletter!
Solana
Tether will be launching its USDT stablecoin on the Solana network.
Stake your SOL with us!
Algorand
In other stablecoin news, Coinbase's popular USDC stablecoin is expanding to the Algorand smart contract platform to reduce its reliance on Ethereum, the only other major blockchain that supports USDC.
Cosmos
Cosmos has released its stargate-2 testnet. Learn more about Stargate, "The biggest event in the ecosystem since the launch of the Cosmos Hub," here.
Applications are open for HackAtom V! The hackathon begins October 16.
Stake your ATOM with us!
Oasis
The Oasis Labs Team has released an introduction to ROSE, its network token, as well as details concerning ROSE's tokenomics.
Band Protocol
Decentralized exchange Loopring has integrated Band Protocol for its decentralized price feeds.
Matic Network
Ethereum layer 2 scaling solution Matic Network has released its PoS Token Bridge, enabling faster deposits and withdrawals between the Matic and Ethereum networks.
stakefish
We've released two more entries in our Ethereum ecosystem list series:
Dev Tooling
Storage
We also published a guide to some of the most important projects in the Cosmos ecosystem.
We released another blog post on Ethereum 2.0: Deeper dive into Ethereum 2.0: Part 1. If you're a newcomer to Ethereum 2.0, feel free to start with our beginner's guide. If you're trying to decide whether to stake your ETH, try this blog post for some guidance.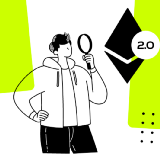 We made it onto the Beaconcha.in Ethereum 2.0 Medalla testnet graffiti wall!
Native KAVA delegation is now live on our website!
Last week, we hosted the first meetup in our DeFi Seoul series. If you speak Korean, drop in and join us this Friday for the next event! We'll publish the link on our Twitter page.
---
Website: https://stake.fish
Telegram: https://t.me/stakefish
Twitter: https://twitter.com/stakefish
Instagram: https://www.instagram.com/stakedotfish
LinkedIn: https://www.linkedin.com/company/stakefish/