Ethereum on the way to turning off PoW
PoS Round-Up is our focused biweekly report on the major news in and around the Proof of Stake ecosystem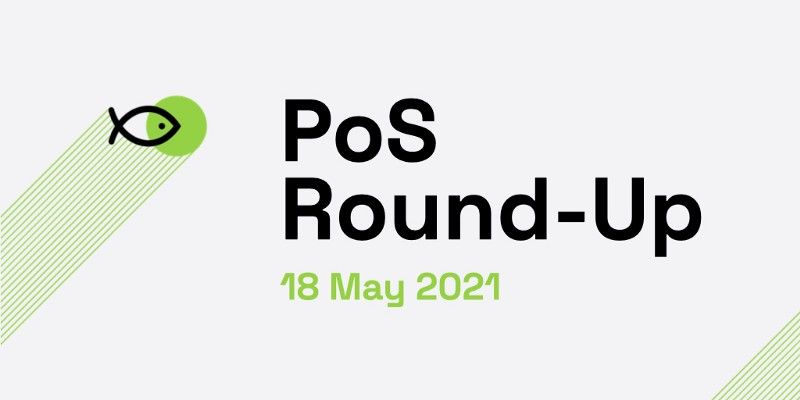 PoS Round-Up is our focused biweekly report on the major news in and around the Proof of Stake ecosystem
Ethereum
On the way to turning off PoW, the Nocturne testnet was successfully launched.
Cosmos
The Gravity DEX Incentivized Testnet was a success, with over 20,000 competitors, executing ,ore than 700,000 transactions.
Gravity uses the Inter-Blockchain Communication (IBC) protocol to enable swaps and pools of digital assets between any two blockchains within the Cosmos Network ecosystem or beyond.
NEAR Protocol
Aurora, the EVM on NEAR, launched on NearCommunity. It redefines what is possible in the Ethereum ecosystem while also expanding NEAR's ecosystem accommodating EVM-based applications.
Tezos
Tezos announced that Florence upgrade went Live. This upgrade includes twice the maximum operation size, gas optimizations, more intuitive smart contract development, and a more reliable amendment process.
stakefish
In these last weeks, we have launched support for xDAI and Polygon.
xDAI is a stable payments blockchain designed for fast and inexpensive transactions.
And Polygon (previously Matic Network) is a protocol and framework for building and connecting Ethereum-compatible blockchain networks.
---
About stakefish
stakefish is the leading validator for Proof of Stake blockchains. With support for 10+ networks, our mission is to secure and contribute to this exciting new ecosystem while enabling our users to stake with confidence. Because our nodes and our team are globally distributed, we are able to maintain 24-hour coverage.
Website: https://stake.fish
Telegram: https://t.me/stakefish
Twitter: https://twitter.com/stakefish
Instagram: https://www.instagram.com/stakedotfish
LinkedIn: https://www.linkedin.com/company/stakefish/