Staking
Open Sourcing Our Eth2 Monitor Tool
We have always been proponents of open sourcing projects and tools we think might have value for the wider community, such as our Eth2…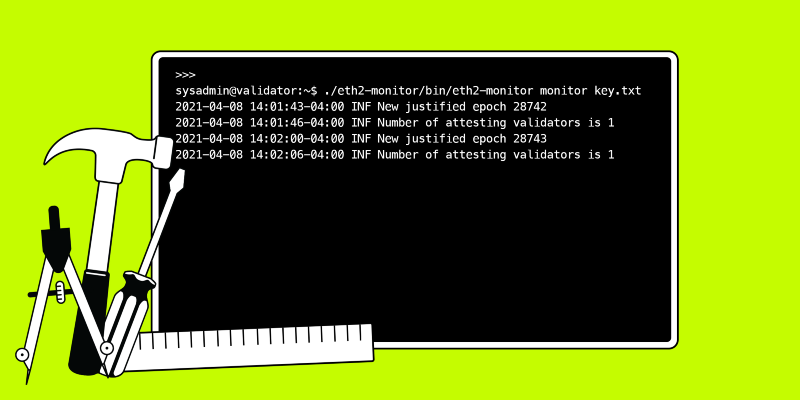 We have always been proponents of open sourcing projects and tools we think might have value for the wider community, such as our Eth2 Contract Data Verification tool or our Optimism mask generator, which was recently forked by Uniswap for their own mask generator.
Our latest open source offering is our Eth2 Monitor tool. As a leading staking service provider for Ethereum 2.0, we have an internal need to be able to monitor important statistics about our validators — particularly attestations, inclusion rate, and performance — and be alerted if we're underperforming in order to correct any issues as quickly as possible. To achieve this, we custom built our own monitoring tool to help us stay on top of our validator performance and address any maintenance needs.
We know that other stakers and service providers have similar monitoring needs, so we've decided to make the source code for this tool open to the public. We know our tool can be effectively used by anyone running staking infrastructure for themselves or others to maximize staking returns, so we are also working on including reward history exporting functionality to make it easy to monitor and track returns over time.
Here at stakefish, this tool is currently running live. We use it to detect performance issues and fix them promptly to avoid missing blocks.
If you would like to expand and improve on our Eth2 Monitor tool, feel free to make a pull request!
---
About stakefish
stakefish is the leading validator for Proof of Stake blockchains. With support for 10+ networks, our mission is to secure and contribute to this exciting new ecosystem while enabling our users to stake with confidence. Because our nodes and our team are globally distributed, we are able to maintain 24-hour coverage.
Website: https://stake.fish
Telegram: https://t.me/stakefish
Twitter: https://twitter.com/stakefish
Instagram: https://www.instagram.com/stakedotfish
LinkedIn: https://www.linkedin.com/company/stakefish/