Ethereum
Ethereum Staking: All You Need to Know About The Validator Queue
Did you recently stake your Ethereum, but find that your validator status is still in the pending state?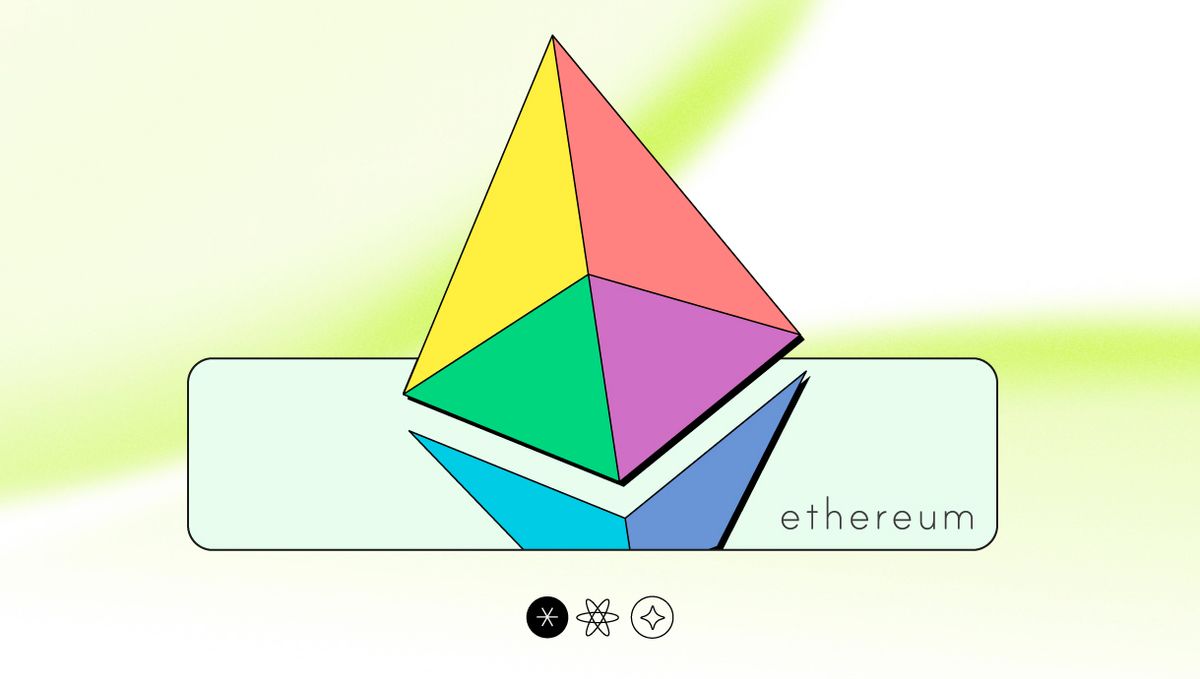 Did you recently stake your Ethereum, but find that your validator status is still in the pending state?
The recent Ethereum network update, Shapella, has led to an increased number of individuals staking their Ethereum. The validator ecosystem now houses 639,000+ active validators and an additional 92,000+ in queue. With the surge, the average wait time to become an active Ethereum validator has increased to approximately 41 days. This could be the reason behind the delay in your validator status activation. These numbers offer a glimpse of Ethereum's massive and ever-growing validator ecosystem.
Ethereum's 'Churn Limit': Managing Validator Queues

What's the reason for such a lengthy wait? This can be attributed to a specific rule in the Ethereum network called the 'churn limit.'
The churn limit plays an instrumental role in managing the Ethereum network's activation and exit queues, which ensures the stability of the Proof of Stake (PoS) consensus. This rule limits the number of validators that can join or leave the Ethereum network during an epoch, which lasts about 6.4 minutes. Currently, the limit is set at nine validators per epoch, creating a queue system for those beyond this limit.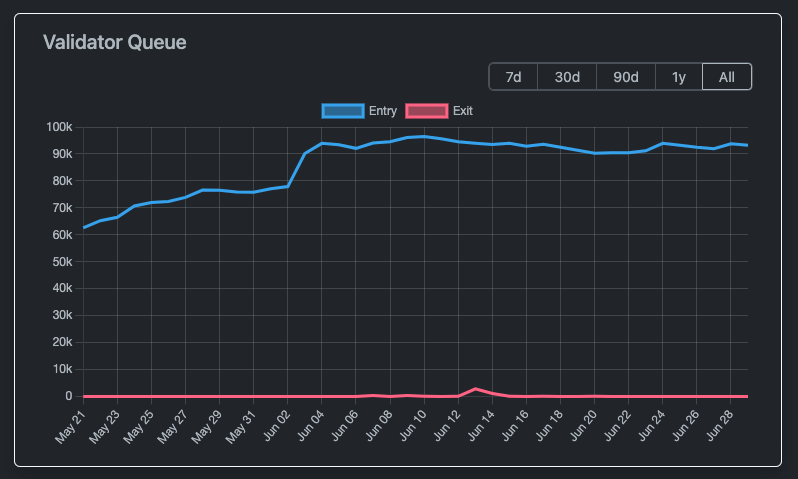 Furthermore, only a fraction of the total Ethereum supply can become active validators each day, capped at 2025. If the total number of validators exceeds 655,360, the daily limit for new validators increases to 2200, with a maximum churn of 10 per epoch.
This mechanism is vital for maintaining the network's finality and reducing dramatic shifts in the validator set.
Understanding the Role of Ethereum Activation & Exit Queues
The activation and exit queues are not merely for limiting the number of validators; they also help to maintain the stability of the protocol's active set.
New validators need to wait for at least four epochs before activation to prevent the manipulation of the random beacon (RANDAO) that selects validators. If demand surpasses the churn limit, validators enter a first-come-first-serve activation queue, potentially leading to delays.
The churn limit also influences the number of validators starting the withdrawal process. There are three types of withdrawal requests - partial, full voluntary exit, and full exit due to slashing, each with different processing requirements and timelines.
Tracking Your Ethereum Validator Status
So, how can you keep track of your validator status? There are a couple of ways.
Firstly, you can use your stake.fish dashboard. Look for the "Index" column and click the icon next to your validator number. This will lead you to your validator detail page on beaconcha.in.
Alternatively, you can directly visit beaconcha.in and type your validator's public key into the search bar. This key can be found under "View details" on your staking dashboard. Either way, you'll be directed to your validator's detail page on beaconcha.in, where you can view your activation status. Also, consider visiting validatorqueue.com for a detailed status of the Ethereum Validator Queue.
Once your validator status changes to "Active" on your dashboard, you will be able to track protocol rewards, accumulate fee/MEV rewards, and view all your validators' statuses. Keep an eye out for upcoming features!
Learn more about Ethereum Staking
For a comprehensive visual guide on the Ethereum staking process, refer to our dedicated video tutorial. To broaden your understanding of Ethereum staking, visit stake.fish/ethereum.
We hope this guide clarifies why your Ethereum validator status may be pending for an extended period. Remember, this a normal part of the staking process, and you're not alone. If you have any further questions, we are here to help!
---
For updates and special announcements, follow our Twitter (@stakefish 🐠) and join our community on Telegram.
About stakefish
stakefish is the leading validator for Proof of Stake blockchains. With support for 20+ networks, our mission is to secure and contribute to this exciting new ecosystem while enabling our users to stake confidently.
Visit our website 🐠 | Telegram | Twitter  | Instagram | YouTube | LinkedIn | Reddit