Ethereum
stakefish's Zero Ethereum Staking Fees | Experience Unrivaled Rewards
Experience the revolution in Ethereum staking with stakefish's zero-fee structure, post-Shanghai hardfork. Maximize your returns, maintain self-custody, and simplify your staking. New users enjoy promotional rates. Start staking with us today!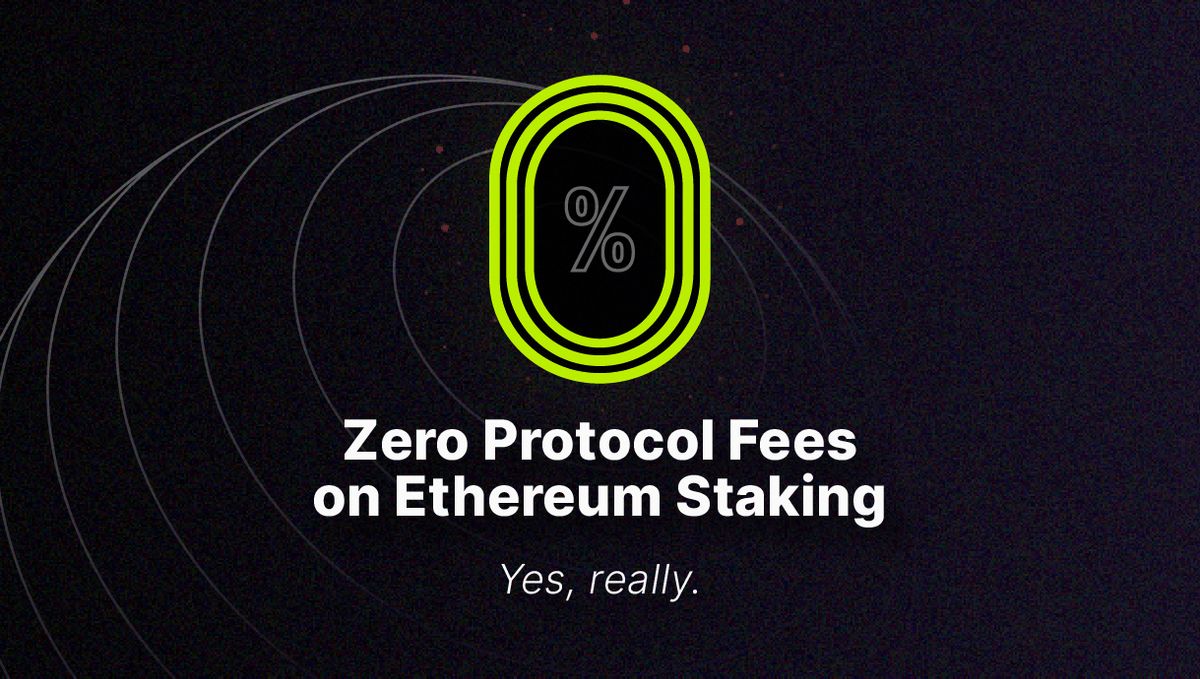 Effective from the Shanghai hardfork on April 12, 2023, stakefish will implement a zero protocol fee for Ethereum staking, allowing stakers to earn 100% of protocol rewards and up to 75% in priority and MEV fees.
Unlike most staking providers in the market, we are advancing the non-custodial approach by not basing our fees on protocol rewards - setting a new benchmark in the staking industry.
Legacy users who have been staking with us since December 1, 2020 will retain 100% of their protocol rewards with a flat 20% priority/MEV fee set since September 15, 2022. These Ethereum stakers will transition to the revised fee rate of 25% after the Shanghai hardfork.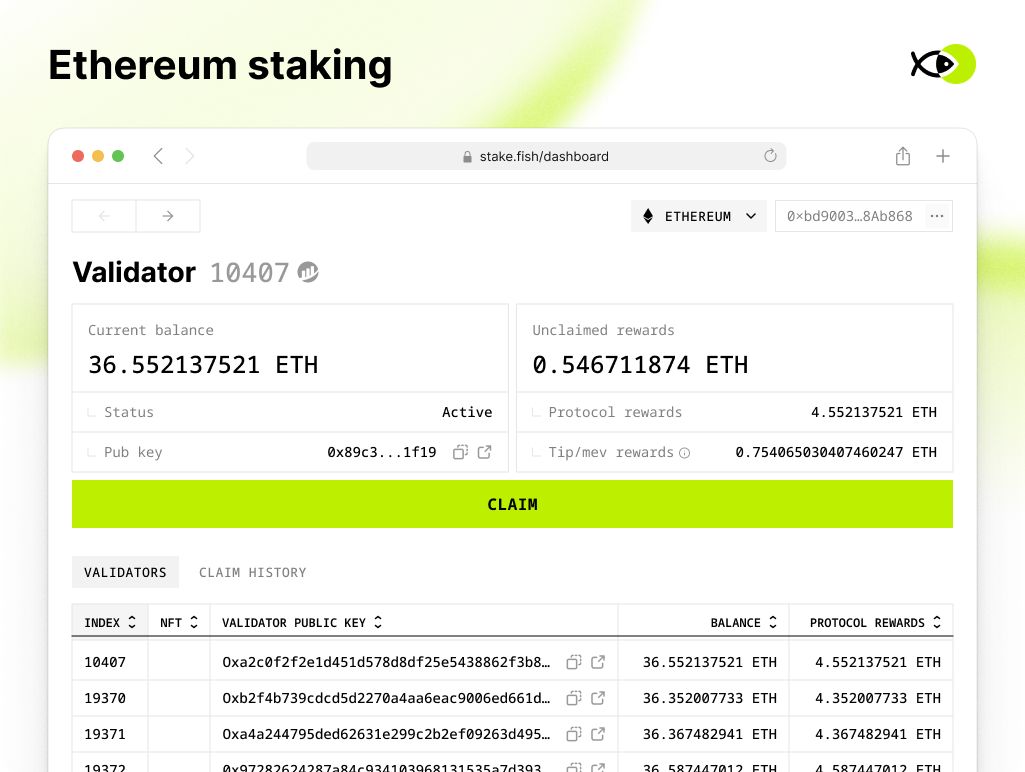 Benefits of Our Ethereum Staking Fee Structure:
Maximum Protocol Rewards - Enjoy higher rewards during periods of increased protocol APR.
Non-Custodial - Retain complete control over your Beacon chain locked Ethereum and ensure self-custody of withdrawal credentials.
Simple Structure - Abandon the hassle of estimating fees based on protocol rewards.
NFT Users: In the spirit of transparency, we're discontinuing early access for a simpler Ethereum staking fee structure. NFT users will now pay zero protocol fees and a slightly revised priority/MEV fee of 25% (up from 20%) effective from the Shanghai hardfork.
New Ethereum Stakers and Promotional Period: Following the Shanghai hardfork, new Ethereum stakers will benefit from zero protocol fees and a 25% priority/MEV fees. While we anticipate a nominal increase in the fee/MEV in the future, the timing will be contingent on market conditions.
Calculate your savings now!
What's in Store for You?
Experience unparalleled Ethereum staking with stakefish. Start staking Ethereum with us today and enjoy the perks of zero protocol fees.
---
Join Our Team: We're on the lookout for skillful engineers passionate about building the decentralized future. Interested? Apply here. Know someone who'd be perfect for stakefish? Refer them, and we'll reward you with 1 ETH when we hire them.
---
For updates and special announcements, follow our Twitter (@stakefish 🐠) and join our community on Telegram.
---
About stakefish
stakefish is the leading validator for Proof of Stake blockchains. With support for 20+ networks, our mission is to secure and contribute to this exciting new ecosystem while enabling our users to stake confidently.
Visit our website 🐠 | Telegram | Twitter  | Instagram | YouTube | LinkedIn | Reddit