Eminem and Snoop,Coinbase intros liquid staking token and Polygon intros GameSwift Chain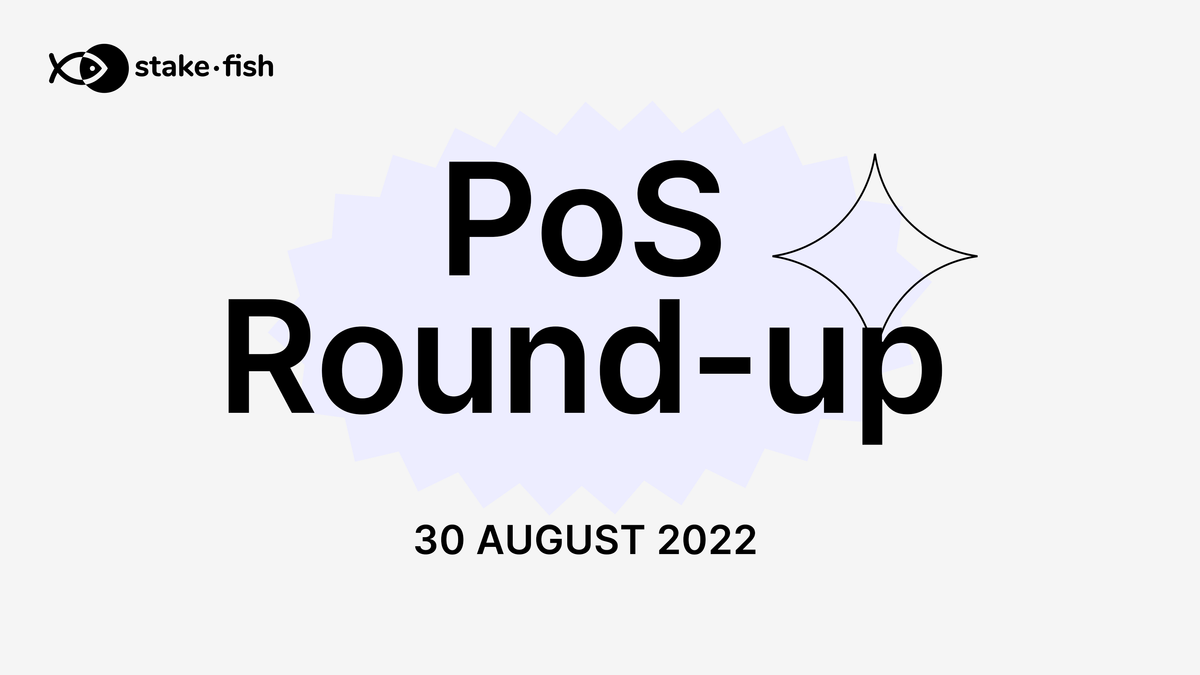 Ethereum
Ethereum Foundation confirms merge will happen Sep. 10 – 20
Snippet: The Ethereum Foundation confirmed that the mainnet merge to Proof-of-Stake will be at a specific Terminal Total Difficulty (TTD), which is scheduled to happen between Sept. 10 and Sept. 20. In addition, the Foundation revealed a $1 million reward for white hat hackers who find critical vulnerabilities on the network, up until Sept. 8.
Eminem and Snoop Dogg to Perform BAYC-Themed Show on MTV
Snippet: Eminem and Snoop-Dogg gave a live performance inspired by the famous Etherum-based NFTs from Yuga Labs, Bored Ape Yacht Club (BAYC), in this year's MTV Video Music Awards. The show also heavily featured themes from Yuga Labs' new metaverse, Otherside.
Crypto Exchange Coinbase Introduces Liquid Staking Token Before Ethereum Merge
Snippet: Coinbase will offer its own liquid staking token, called Coinbase Wrapped Staked ETH (cbETH), ahead of the upcoming "Merge". The new token will have several uses, including staking Ethereum through Coinbase, trading, as well as collateral in DeFi protocols.
Mercado Libre Launches Its Own Crypto Token
Snippet: Mercado Libre, Latin America's biggest online marketplace, launched its own Ethereum-based crypto token. The new token will be used to earn cashback rewards on the marketplace and will be only available in Brazil, for now.
Jump Crypto Plans New Solana Validator Client to Boost Performance, Decentralization
Snippet: The Solana Foundation partnered with Jump Crypto to create a second validator client, called Fireside, aiming to improve decentralization and performance of its network. Fireside will be built on the C++ programming language, offering an alternative to the Rust-based software of the existing validator client from Solana Labs.




Polygon
Introducing GameSwift Chain — Ecosystem of the First Choice for Web3 Games on Polygon
Snippet: Polygon partnered with Web3 gaming platform, GameSwift, to build a new gaming ecosystem. Formerly built on the Terra blockchain, Gameswift plans to leverage Polygon's ZK-rollup scaling solution to enable the mass adoption of Web3 games.
Polygon Founder's Crypto VC Firm Raises $50M Fund
Snippet: Symbolic Capital, a VC firm led by Polygon founder Sandeep Nailwal, raised $50 million for a fund to invest in early-stage Web3 projects.
Partisia Brings Unified Smart Contracts to Polygon To Advance Web3 Privacy
Snippet: The Partisia Blockchain Foundation, a Web 3.0 public blockchain built for trust, transparency, privacy, and speed of light finalization, has integrated with Polygon. This allows Polygon developers to build services that require data confidentiality and privacy while still requiring a public blockchain.
Cardano
Cardano hard fork 'ever closer' as upgraded SPOs account for 42% of blocks
Snippet: In a recent video, Cardano founder Charles Hoskinson revealed that the much anticipated Vasil upgrade can happen as early as September. Hoskinson also stated that once 75% of Stake Pool Operators (SPOs) are upgraded to the latest 1.35.3 version, the team can announce a date for the hard fork launch.
Cardano Builder IOG Funds $4.5M Blockchain Research Hub at Stanford University
Snippet: Input Output Global (IOG), the company that built Cardano, has funded a $4.5 million blockchain hub at Stanford University. This is the latest in a series of academic research hubs IOG has opened around the world.
Polkadot
Inside the $3B DeFi Exploit of Acala's Crypto Platform
Snippet: A new report from Acala's latest aUSD stablecoin depeg revealed that the exploit involved a misconfiguration in one of its liquidity pools originating from the Honzon protocol. This allowed more than 3 billion aUSD to be erroneously minted. The full extent of Acala's error mints is still being investigated.
Four parachains add support for cross-chain automation
Snippet: OAK Network,an automation infrastructure for Defi and recurring payments, launched XCM cross-chain support with Astar Network, Bifrost Finance, Mangata, and Crust Network on Kusama.
Article: https://medium.com/oak-blockchain/four-parachains-add-support-for-cross-chain-automation-d772aac54336

Moonbeam
Nova Wallet adds support for MOVR cross-chain transfers between some of the top chains on Kusama.
Snippet: Nova Wallet adds support for Moonriver (MOVR) cross-chain transfers between some of the top chains on Kusama.
Juno
StakeEasy is live on Juno Network
Snippet: Liquid staking protocol, StakeEasy, is live on Juno Network.
Evmos
Redstone Oracles are now Powering Dapps on Evmos!
Snippet: Redstone has integrated its oracle solutions to the Evmos ecosystem. Redstone provides price feeds for a wide variety of assets including the Evmos token as well as a randomness oracle.
Tezos
TezosIndia TEZASIA hackathon announced winners
Flow
Dapper Labs Opens NFL Version of NBA Top Shot NFTs to the Public
Snippet: The NFL themed NFTs built on Flow, NFL All Day, are now live. Like NBA Top Shot, the new sports collectibles feature NFL video highlights, which can be bought, sold, and traded on Dapper Lab's marketplace. Kansas City Chiefs quarterback and Superbowl champion, Patrick Mahomes,will be the face of All Day and appear in advertising for the platform.
Kava
Router Protocol Announces the Integration of Kava
Snippet: Router Protocol, a cross-chain protocol that focuses on bridging assets across multiple Layer 1 and Layer 2 networks using stablecoins as a medium of exchange, is integrating Kava Network into its ecosystem.
Band Protocol
Band Continues To Support Alpha Venture DAO on Homora V2's Launch on Optimism
Snippet: Band Protocol continues to support Alpha Venture DAO by providing its price feed oracle solution for Homora V2's launch on the Optimism network.
Governance
Cosmos governance proposal #72: Bringing Liquid Staking and DeFi to the Cosmos Hub with Interchain Security, recently passed
Agoric governance proposal #13: Enable IBC on Agoric, recently passed.
Interlay governance proposal #18: Request To Open XCM channel with Astar, recently passed
Iris Network proposal #16: rIRIS integration with StaFi Hub, recently passed